/
/
Latin Folk Dance
Last modified: December 13, 2019
Latin Folk Dance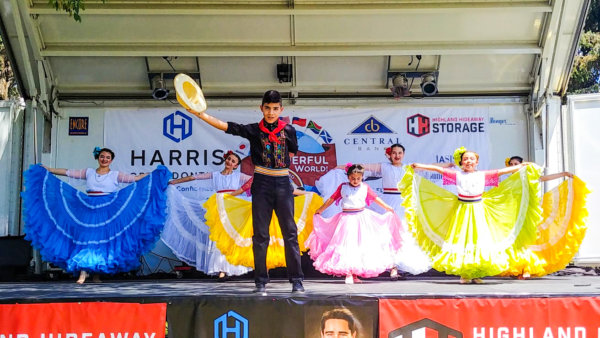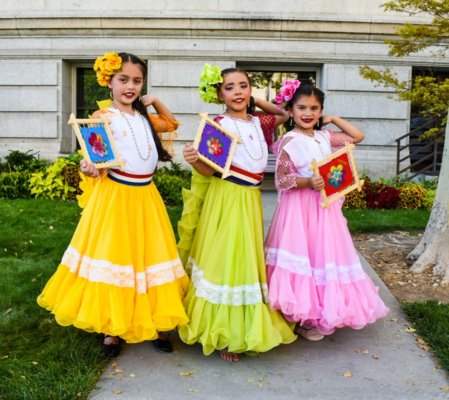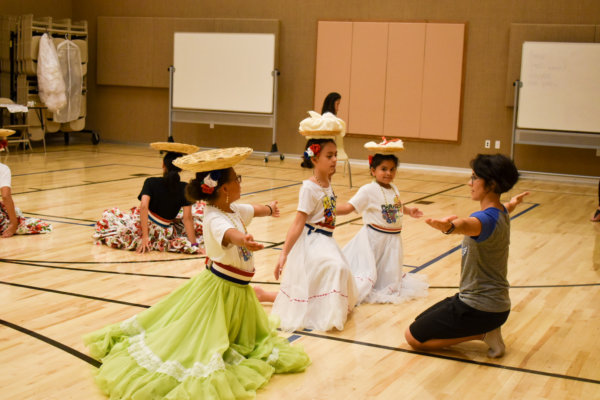 Who & When:  1st-3rd-Tuesday, 4th-6th-Thursday
Time:  3:40-4:40
Where:  Gym
Class starts:  Jan. 14, 1st-3rd grades, Jan. 16, 4th-6th grades
Instructor:  Aileen Tamez
Latin Folk Dance
Latin music and dance is happy, energetic, and rhythmic. Girls and boys learn their own movements which require stamina and coordination. Girls learn to gracefully use their skirts and other balancing skills. Boys learn footwork "zapateado" which calls for strength, stamina, and agility. Costumes are influenced by the indigenous traditions and styles brought by the Conquistadors.
This class is excellent for boys and girls! It will be a perfect addition for those in the immersion classes and those wanting to learn a little bit more about Latin American Culture, practice their Spanish. During this class, I will be speaking in 3 languages: English, Spanish, and Guarani. What a great opportunity for our students!
Students will not only learn a new dance style but will be required to focus, and support each other. They will work on body coordination and agility, musicality, develop physical strength, stamina and balancing skills. They are also encouraged to try their best, stay positive while having fun and learning.
Dress Code: Comfortable exercise clothes (No jeans or baggy clothing, preferred leggings for girls)
Hair: girls must have hair in a bun, braids or low ponytail.
Girls: can be barefoot or use ballet slippers if they have a pair.
Boys: tennis shoes are fine.
Students are welcome to bring a water bottle and a snack to have before or after class.  No snack during class time.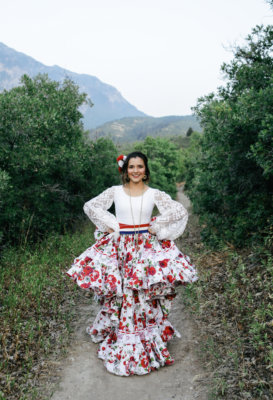 Aileen Tamez, born in San Juan, Puerto Rico,  started taking ballet classes in Madrid, Spain at an after-hours program in her elementary school. Later in 1992, her family moved to Asuncion, Paraguay where she continued taking dance classes in Ballet, Folk Dance,  and Spanish dance style. During this time she developed a unique connection and love for the culture and folk dance of Paraguay.
In 2000 she moved to the US to continue her dance training and education at Ballet West Conservatory (Now Ballet West Academy) .
In 2001 she was accepted into the dance program at Brigham Young University where she continued her training with Jennie Creer-King, Shani Robison, Suzi Wood, Sandra Allen, and other amazing teachers. Later she received in 2007 her bachelor's degree in Dance. While at Brigham Young University she performed with BYU Ballet Showcase, BYU Theater Ballet, and the Living Legends Company. Being a member of these companies brought many performances, touring opportunities and amazing experiences. During her time at BYU, she was also very involved in sharing her culture through choreographing opportunities and festivals. She created a number of choreographic works for the Living Legends Company, representing the country of Paraguay as part of its Latin American repertoire.
Since graduation, she has been teaching ballet and creative dance in different dance studios throughout Utah county as well as in EL Paso-TX.  Also, she has had opportunities to choreograph Paraguayan folk dances for different folk dance groups, and for events such as "Luz de las Naciones" in Salt Lake City in 2015, 2016 and Roots Tech in 2018. She is also the Artistic Director of "Paraguay Presente" a folk dance performance group for children and youth.
Aileen is a mom of 4 and loves spending time with her family, traveling and going for family outings and hiking. When she is not involved in dance, Aileen loves fitness, reading, learning and spending time with friends.