/
/
/
Theater
Last modified: May 23, 2019
Theater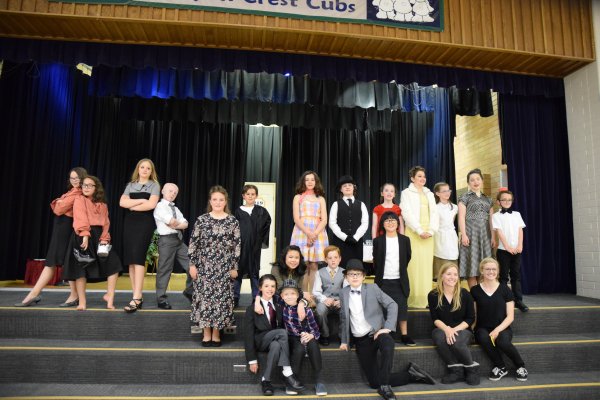 Who: 3rd-6th Grades
When:  Friday
Time:  1:40-3:40
Where:  Stage @ Canyon Crest
Cost: $80/semester (Jan.-Apr.) Monthly payment plans are available
Class starts: Jan. 18
Performance:  Evening performance-Thursday, April 25, 6:00pm,  School Assembly-Friday, April 26
Who's Staying in Room 219?
A comedy of errors and mistaken identities ensues at an ocean side hotel in southern California in 1953 when the hotel owner leaves his hotel in the hands of his forgetful grandfather. A bride-to-be, a funeral director, an up and coming singer, and a wealthy aristocrat cause even more confusion because they all share the same name and mistakenly all checked into the same room. So, who's staying in room 219?
Rehearsals start Jan. 18
Checks for fees for this class should be made out to Canyon Crest Elementary.
Allyssa Blake is originally from Orem, UT, where she grew up reading and performing. She studied music, theater, and English at Brigham Young University, and has traveled and performed as a member of the school's premiere all-female a cappella group BYU Noteworthy. She also worked as a volunteer in Fiji, teaching music and P.E. classes to various schools. Her most recent projects have been Canyon Crest's 2017 production of A Christmas Carol, Spring semester's Radio Theater and the Summer class learned Shakespeare through puppetry. She is excited for another great year with the cubs.  allyssab@provo.edu
Cassie Sanders is Allyssa's sister and assistant.  She is also the writer of the play they will be performing this semester!