/
/
School Profile
Last modified: March 1, 2019
School Profile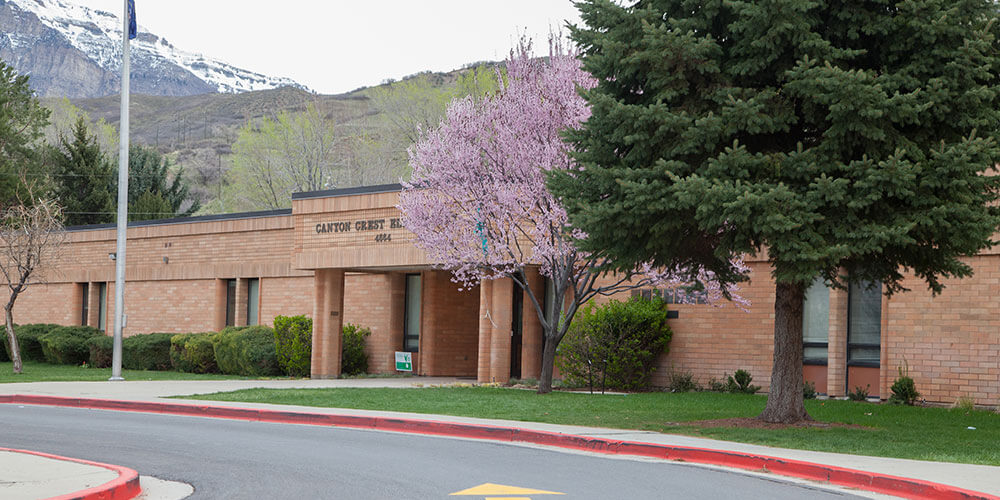 August 29, 1983, Canyon Crest first opened its doors for school. Vermont Harward was the principal and some of the first teachers were: our own first grade teacher Miss Barron, Patti Harrington, Ray Morgan (former canyon crest principal and current Assistant Superintendent for Provo School District) and many others. 
Mission Statement
our community works together to help students achieve at high levels, reach their personal potential, and develop an enthusiasm for lifelong learning. we commit to building integrity, responsibility and respect in our school.
Academic Programs
Art – We have a wonderful art program and will be presenting a wonderful ART GALA each year at the school to show case the students art. This usually takes place during the last music concert of the year. The last 2 years we have had a quilt raffle to help raise money for the art program. Each student helps to make a square for the quilts and they are done by grade level.
Music – Our music program is terrific and includes choir for all the grades. Our sixth graders have the option of band, orchestra or choir. If they choose band or orchestra they will get to play an instrument for the year.
Spelling Bee – The Spelling Bee is held each year in the school. Look for it on the schools website calendar and in your email.
Science Fair – The school Science Fair is held each year and anyone 4th through 6th grade can enter. Look for it on the school calendar and in your email.
Student Council – We have a wonderful functioning Student Council. They get together once a month for fun activities during lunch.
Hope Squad – We have a wonderful Hope Squad. This year hope squad and student council will be combined. This will make the events even more fun.
School Plan