Principal's Message
August 2019
August 13th, 2019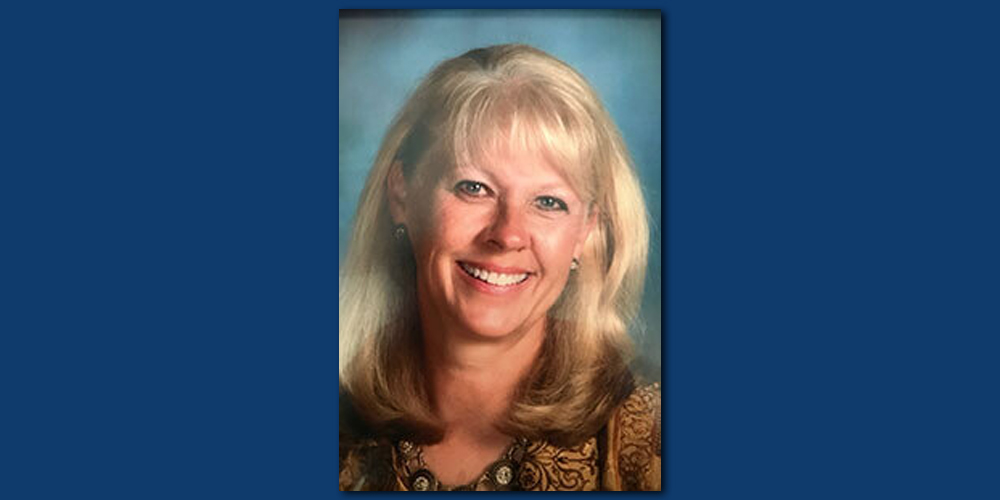 Dear Canyon Crest Parents and Students,
I can't tell you how happy I am to be at Canyon Crest this year! It's like being home again, and I am getting to know this awesome faculty and staff. We are off to a great beginning and look forward to seeing our students and parents at Back-to-School Night this Wednesday, August 14th, from 4:30-6:00 p.m.
Our new PTA theme is "Cubs Unite!" Each month we will have a social skill we will work on to complete the CUBS UNITE acronym. We look forward to partnering as parents, students, and Canyon Crest staff to give our students the best educational opportunity possible. We invite each family to participate in your child's education by volunteering in a classroom or helping our PTA Board with school-wide activities. Sign up sheets are available at Back-to-School Night and Parent Meetings this week. We are excited about all the fun activities that will be focused around team-building this year!
Rather than the traditional "Parent/Teacher Conferences" usually held at the beginning of the school year, we will be holding Parent Meetings on August 21st and 22nd from 2:00-4:00 pm. (these will be early out days.) Specific 30-minute grade-level times will be sent to you through your child's teacher. These meetings are designed for teachers to present to parents expectations for the upcoming school year. Teachers will cover items such as grade-level core essentials, class schedules and routines, class/school activities, homework and reading expectations, website access, volunteer opportunities, and much more! If possible, parents are encouraged to attend without children so this crucial information can be shared, and your questions can be answered efficiently. If you need additional time to meet with the teacher individually, please feel free to schedule a later time with them. The two other customary SEPs (Parent/Teacher Conferences) will be held in November and February. This is one more way we can build our Canyon Crest partnership between home and school.
Our teachers will be busy increasing their knowledge and skills in STEAM (Science, Technology, Engineering, Arts, and Mathematics) this year. We have six teachers involved in the district Chromebook Initiative and students will be using chromebooks daily in their lessons in these classes. The district will also be placing three new chromebook carts in classrooms which will boost students' technology opportunities. Kindergarten through sixth grade teachers will also be involved in coding training and bring those skills to their students. Coding and programming activities will become a weekly practice at Canyon Crest for all students. To support our arts program, we have hired a new drama teacher. Students in our traditional English classes will attend bi-weekly drama class, and all students will have the opportunity to participate in our after-school Drama Club if they choose to do so. As well, we continue to work with our district personnel in completing our new Space Center at Canyon Crest and getting that up and running!
We're excited to begin our Spanish Push-in program in our traditional classes. Each week, these classes will receive thirty minutes of Spanish language instruction. We feel that this will provide unity among our students in both of our wonderful programs. Our dual-language immersion classrooms will continue to receive quality Spanish instruction for half of each day.
The "Canyon Crest Way" demonstrates respect, safety, and responsibility throughout our school. We continuing to build and improve our Positive Behavior Intervention Support (PBIS) system at Canyon Crest, and teachers and staff have begun school and district training to refine our practices in this school-wide program. We believe in consistent school-wide behaviors and expectations and in working with our students to realign behavior when they don't follow the school rules. Our Life Skills Room is based on a Restorative Justice practice where students who need to address behavior concerns can learn why the behavior is not acceptable and discuss ways in which they can restore trust and right a wrong. We look forward to your support in this behavior system and working with you in this capacity, when needed.
As was our practice last year, and for the safety of our children, we'd like to remind all who visit the school to check in at the main office to pick up, and wear, a school-issued visitor badge or lanyard. This will help you be easily identified as an approved visitor in the building. We will continue using a single-entry point for parents and students to enter the building, and are working with our district to replace doors with more secure locks. We have a Safety Committee in place and will hold safety meetings throughout the year. Your child's safety is of utmost importance to us!
We ask that all parents please review and observe our carpool drop-off/pick-up rules. Parents please pull forward as far as possible in the drop-off zone so cars behind are not dropping students off in dangerous locations. We will have supervision available in traffic areas in the morning and afternoons to help keep traffic flowing and students safe. Please be patient during the first couple weeks of school as it is particularly crowded in our parking lot during the first days of school. Please remind your children, if riding bikes or scooters to school, to park them in designated areas of the school, and once on school grounds, to walk bikes and scooters.
We encourage all to review the weekly newsletter information we have to share with you each week. This will inform you of the important events and information that will allow us to have the necessary partnership in your child's education. You can also follow us on our website at CanyonCrest.provo.edu and Facebook@CanyonCrestSchool where you will see many of the great things we are doing in classes.
Again, I thank you for allowing us to partner with you in your child's education. Please know I value your input and am interested in your feedback and concerns. I recognize it is important to be available for you, and as I am often in classrooms and other places throughout the school, I would encourage you to schedule an appointment though the main office if you would like to visit with me.
We look forward to working with you and your wonderful children this year!
Sincerely,
Rene Cunningham, Principal Canyon Crest Elementary
Love Learning, Achieve Your Dreams